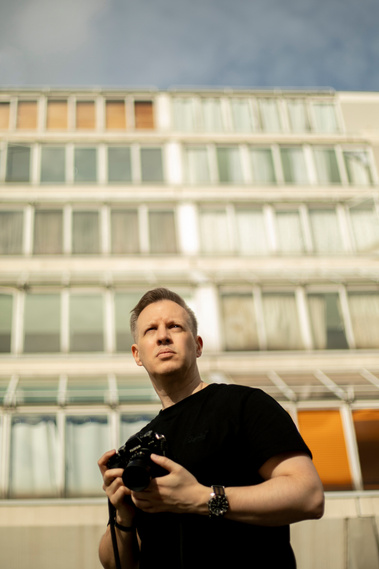 About Me
Even from a young age I can remember my dad always having a camera in his hand, whether family events, holidays or just in the garden, so I guess it's pretty easy to tell where my love of photography comes from.
Born and raised in the Garden of England (or Kent as its more commonly known) my background after leaving college was in graphic design but it wasn't until around 2014 that the photography flame was reignited, and with that a love of photographing people, whether that's an environmental portrait or a fashion editorial.
After six years of shooting I still get a buzz out of meeting new people and collaborating with them to make something special. I absolutely love what I do and none of it seems like work to me and hopefully this will continue for many more years.